Best Places for Birdwatching
---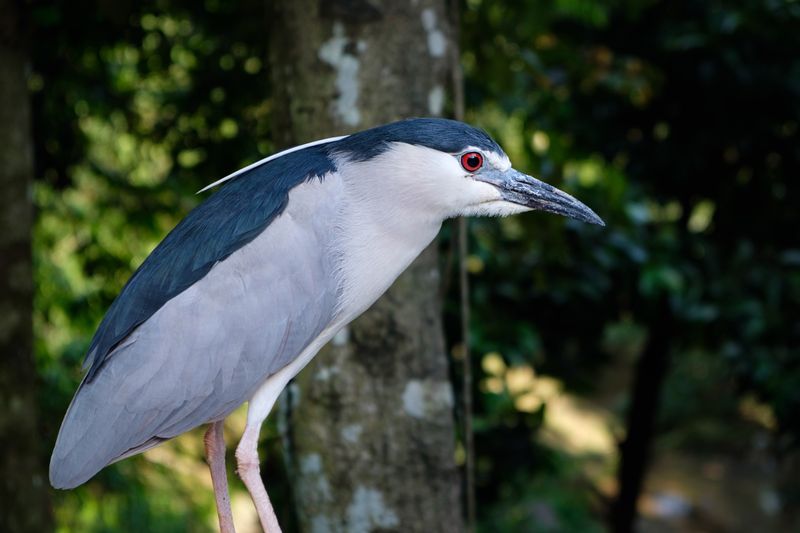 The Alabama Birding Trail is made up of eight different trails across the state. Each of our featured towns have at least one location on the trails. The birding trail is funded through the Alabama Department of Tourism and is a project in partnership with the University of Alabama Center for Economic Development, Alabama Dept. of Conservation and Alabama Audubon
Appalachian Highlands - Gadsden
GPS: 33.997351 -86.008322 |U.S.411 | Gadsden, AL 35904
From the forested hills of the Ridge and Valley region to the rich pastures and farmlands of its river-carved valleys, the Appalachian Highlands Birding Trail provides a wide diversity of habitats for birds, including the endangered Red-cockaded Woodpecker. Especially noteworthy for bird-lovers are the many rivers that flow through this region, including the Black Warrior, the Cahaba, the Coosa, and the Tallapoosa. The James D. Martin Wildlife Park offers exceptional facilities for exploring an extensive backwater of Neely Henry Lake, on the Coosa River in the City of Gadsden. In addition to a walking trail along the shoreline, a network of boardwalks allows visitors to walk out into the 300-acre lake, and even to visit a series of wooded islands situated along the mouth of Black Creek, providing superb views of the birdlife of this rich and varied ecosystem. Some of the birds you may see are Bald Eagles, Black-crowned Night-Herons, cormorants, ducks and resident and migrant songbirds.
Tips
•The park has a covered picnic pavilion, a playground, picnic tables and park benches to watch beautiful sunsets.
•The paved trails are great for walking, biking and hiking along the lake shore.
•The park is located behind the Gadsden Mall.
•There is a Bark Park! This pet-friendly park offers space for dog fun, exercise and relaxation
West Alabama - Northport
GPS: 33.2959514 -87.67643699 | 13226Lake Lurleen Rd | Coker, AL 35452
Lake Lurleen is one of Alabama's larger state parks, and it offers a lot to the visitor. There are scattered shade trees past the entrance gate and songbirds are often present. Inspiring, expect Eastern Bluebirds, Eastern Kingbirds and abundant numbers of Cliff Swallows. To the left of the fishing pier begins a series of walking trails, some of which parallel the shoreline. You will see lots of waterfowl and gulls here. This park also has orioles, woodpeckers and warblers.
Tips
•This 1,625 acre park is located nine miles north of Northport.
•The park has a swimming beach, fishing, boat rentals, picnicking, hiking (23 miles of trails!) and biking.
•The trails along the shoreline are open to those wishing to ride bikes.
•The park offers a modern campground, activity building long with bathhouse sand play areas for the children.
•The park has entrance fees and if there is no attendant - you need cash and the correct change



Eufaula
GPS: 31.9155347 -85.119306 |Yoholo-Micco Trail | Eufaula, AL 36027
Yoholo Micco Trail traverses some 3.2 miles through grassy meadows, mixed woodlands, past a (hidden) waterfall, across a former railroad bridge skirting the shoreline of Lake Eufaula, then through a residential section of the historic City of Eufaula, before terminating at Old Creek Town Park. The most interesting species may be the nesting pairs of Bald Eagles and Ospreys. You can spot everything from Pileated Woodpeckers and Winter Wrens to Anhingas and Common Loons along the trail at some time of the year.
Side Notes:
The 3.2 miles of trail is a paved trail perfect for walking, running, and bicycling. The trail meanders along Lake Eufaula. There are benches and picnic tables along the way for you to stop and enjoy the scenery.
•The main trail leads you through hardwood forest to historic Fairview Cemetery and a park known as "Treehugger Park", the perfect place for a picnic.
•If you venture off the beaten path, there are several nature trails and one takes you to a cool waterfall and another where youcan walk on the old railroad tracks.
Old Creek Town Park, on the shores of Lake Eufaula, is a recreational park featuring a beach area, picnic area and pavilion, a children's "Playground of Dreams," a fishing pier, and boat landing. This well-wooded205-acres park also offers great opportunities for birding. The diverse habitats provide opportunities to see wrens, sparrows, Eastern Towhees, Brown Thrashers, and many birds of prey, like the Red-tailed Hawk or Osprey
Eufaula National Wildlife Refuge
GPS: 31.9878741 -85.103757 |367 Highway 165 | Eufaula, AL 36027-8187
According to the National Wildlife Foundation (NWF),the refuge wetlands, croplands, woodlands, old fields, grasslands and open water create a mosaic of wildlife-rich habitats that support almost 300 species of birds, 40 species of mammals and many amphibians, reptiles and fish. Eufaula NWR, established in 1964, offers a wildlife drive, a wildlife viewing platform and observation tower, and walking trails. The vast diversity of habitats offers great birding by car, on foot or bicycle. Look for songbirds, waterfowl, and shorebirds through the park. Barn Owls, Great Horned Owls, Barred Owls, and Eastern Screech-Owls all nest on the refuge.
Site Notes:
•Make sure you take sunscreen and insect repellents
•A seven-mile auto tour route, two observation platforms, a one-third mile walking trail.
•Alligators are commonly seen, especially on cool sunny days - some even 14 feet in length. Watch your pets (Pets on a leash are permitted.) and do not feed alligators!
•There are lots of resident mammals, such as squirrels, bobcats, rabbits, and deer.

•The park has beautiful flowers and butterflies.
•The refuge is open daily during daylight hours.
•Fishing and boating is allowed but some restrictions apply. Swimming is not allowed!(Courtesy of U.S. Fish and Wildlife Service, Alabama Birding Trail and National Wildlife Foundation)
Lakepoint Resort State Park
GPS: 31.985877 -85.1087675 |104 Lakepoint Dr. | Eufaula, AL 36027
Lakepoint Resort State Park, located on the banks of the 45,000-acre Lake Eufaula, has a wide variety of habitats for birds, as well as many recreational opportunities for visitors, including fishing, boating, golf, swimming, and 5miles of hiking trails. As you enter the park on Lakepoint Drive the 1st right turn passes through grassy meadows, which are good for spotting winter sparrows, Eastern

Meadowlarks, Eastern Bluebirds. Continue driving through the park to the Marina where shorebirds, gulls and terns, can be found on the sandy beach. The woods of the park have numerous Pine Warblers and Brown-headed Nuthatches, as well as Downy and Red-bellied Woodpeckers. Songbirds can always be found along the park roads

Tips
The park has many amenities: boating, fishing, hiking on their four trails, picnicking and tennis. Pavilions are available for rent as well.
There is an Off Road Vehicle Course designed for beginners to those more advanced drivers. It is inside the park and is a family friendly six mile course.
Day use hours are 8:00 am to 6:30pm. There is a fee for the park
Overnight options range from camping, cabins and even a lodge.
Dining options are available at the restaurants inside the park.
Alligators have been sighted here too!
Wedowee Kiwanis Park
33.2976119 -85.481759
Wedowee Kiwanis Park offers several distinctly different habitats in a relatively compact site. The park is heavily wooded, predominately in hardwoods. The entrance road, lined in mid-sized hardwoods may produce a few songbirds, particularly in migration. Continue straight to a ballfield and parking area. The most productive birding will likely be the woods beyond the parking area, which should produce a variety of songbirds in all seasons. Leave the ballfield-area woods, turn back left (NW) from the entrance road and follow to a small stream spanned by a covered bridge. The open field beyond the bridge may yield some birds of open fields, such as Eastern Meadowlarks, Eastern Kingbirds (warmer months), and Northern Bobwhites. A loop road begins here. There is considerable understory and mid story to the right. Explore this often wet habitat for Eastern Towhees, Carolina Wrens, and Chipping, Field, and Song Sparrows all year. These birds are joined by wintering songbirds such as Dark-eyed Juncos, Swamp Sparrows, Winter Wrens, Ruby-crowned Kinglets, Hermit Thrushes, and others from autumn through spring. It has a ballfield, picnic tables and walking trails. There is also a cool little covered bridge over a small stream.
Wetumpka Gold Star Park
GPS: 32.531840 -86.20883 |212 S. Main Street | Wetumpka, AL 36092-27485
Gold Star Park is a small park in the city of Wetumpka featuring an excellently designed and executed walking trail with very good birding right along the Coosa River. The trail encompasses a surprising variety of habitats – forest, riverbank, and several elevated sections that lead through excellent bird habitat. White-breasted Nuthatches, Tufted Titmouse, Carolina Chickadees and several varieties of woodpecker are to be expected in this city park. Along the bank of the river, look for waterfowl and kingfishers.
Tips:
The park has a playground, picnic areas and benches along the river trail.
For a great photograph of the bridge, park in town and walk down the stairs next to Provisions Wine and Cheese. The trail goes by the "Old Calaboose" which was the first jail in Wetumpka (c. 1820)and passes underneath the Bibb Graves Bridge.
Fort Toulouse-Jackson National Historic Park
GPS: 32.5085368 -86.2510403 |2521 W. Fort Toulouse Road | Wetumpka, Alabama 36093
Fort Toulouse-Jackson National Historic Park is situated where the Coosa and Tallapoosa Rivers meet to form the headwaters of the Alabama River. The park preserves relics of over 6,000 years of human history within its 165 acres of woodlands and fields bordering the two rivers. The fields are home to Eastern Meadowlarks and Northern Bobwhites. Red-tailed Hawks, Northern Harriers and American Kestrels can also be stopped here. The open swamp on the right of the entrance road has Anhingas and Prothonotary Warblers. After entering the park, pass the recreated fort display and park on the left near the entrance to the Bartram Arboretum, named for the famed naturalist William Bartram. The one mile long Bartram Nature Trail winds along ridge lines and river bottoms at the southern end of the park. A wide variety of songbirds, such as Northern Parulas, vireos and gnatcatchers can be heard along the trail as it winds down to a bluff above the Alabama River. Look and listen for Barred Owls throughout the year.
Tips:
There are two forts in the park, an 1751 French fort and an 1814 American fort, along with a1,000-year-old Mississippian period mound.
Visit "The Graves House", a Carolina Tidewater Cottage built around 1830, where you'll find a bookstore and museum featuring archaeological collections from French colonial, early American and prehistoric Indian items.
There is a 39 site RV campground overlooking the Coosa River.
Park grounds are open every day of the year weather permitting. The park visitor center is open Monday through Saturday except Thanksgiving, Christmas, New Year's Day and state holidays. 8:00 am - 5:00 pm daily
Admission Fee is required
Corn Creek Wilderness Park
GPS: 32.5598553 -86.20246
Corn Creek Wilderness Park is a heavily wooded park on the banks of Corn Creek and the Coosa River. This beautiful and isolated site offers good birding opportunities. You can walk the overgrown 1+ mile of trails in the mixed pine and hardwood forest for woodland birds. The junction where the creek flows into the river of course offers various opportunities for seeing water birds. Scan the skies for birds of prey. Great birding opportunities also can be found all along the gravel road up to the bluff.
Tips:
The park is also called Corn Creek Coosa River Park•
The 7-acre neighborhood park has many benches and picnic tables for family gatherings, and the weekends can be crowded when the weather is nice.
The park offers crystal clear waters, small rapids, a waterfall and lots of shoreline for fishing or launching a kayak or canoe
Jordan's Journey
Jordan's Journey, which connects to the SwaybackTrail, is Alabama Power's "The Preserves" park. This60-acre park is a day-use area along the shores of LakeJordan. It is designed for hiking (~ 3 miles), fishing,walking, birding and spending time with family andfriends. There are gazebos, benches and fishing piers forthe public to use from dawn to dusk. Follow Jordan DamRd to Boat Ramp Rd. The park has basic facilities.The Swayback Trail is known for its mountainbiking and trail running. The trails are not well-marked and facilities are very limited