Them Dirty Roses
---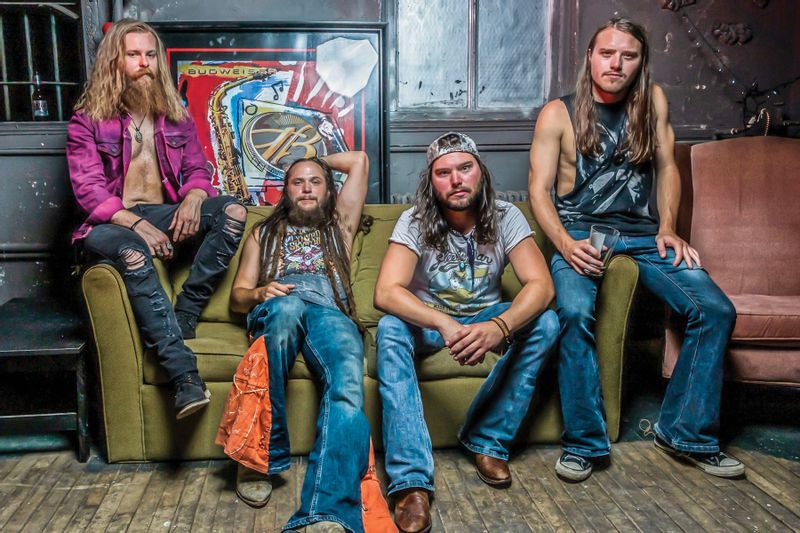 Bands To Know
By Samuel Wood
For a moment, imagine the characteristics of Alabama red clay: rich and thick. Coincidentally, this accurately describes Southern Rock band, Them Dirty Roses. If you thought Rock n Roll was gone, you couldn't be more wrong.
Hailing from Gadsden, Alabama, this four-piece band has been rumbling the ground they play on for over a decade – making fans at every show along the way. Them Dirty Roses played their first event in December of 2012 and from then to now, the music hasn't stopped. From show to show, song to song, the band eventually made their way to Nashville – which is where they now call home as many performing artists do.
The heart of the band lies with the four members, who perform as a tightly-knit family. First is two brothers, James and Frank Ford: vocalist/guitar and drummer respectively. Making up the other half is Andrew Davis on guitar and Ben Crain on bass. Though only two members are legitimate brothers, the entire band is exceptionally in tune with one another in stage presence, in the music, and in spirit. It is a true testament that music is a language and it's miraculous when a collective of people speak the same dialect.
Truthfully, in today's music scene, it's not uncommon to find it hard to describe a particular band's sound since genres are bleeding into one another more than ever before. On the other hand, you have bands like Them Dirty Roses. There is no room for argument that their sound comes from a place of country, southern rock, and blatant rock n roll.