Bringing Life Back To Small Towns Through Entertainment Districts
---
by Richard Phillips, Mayor of Oneonta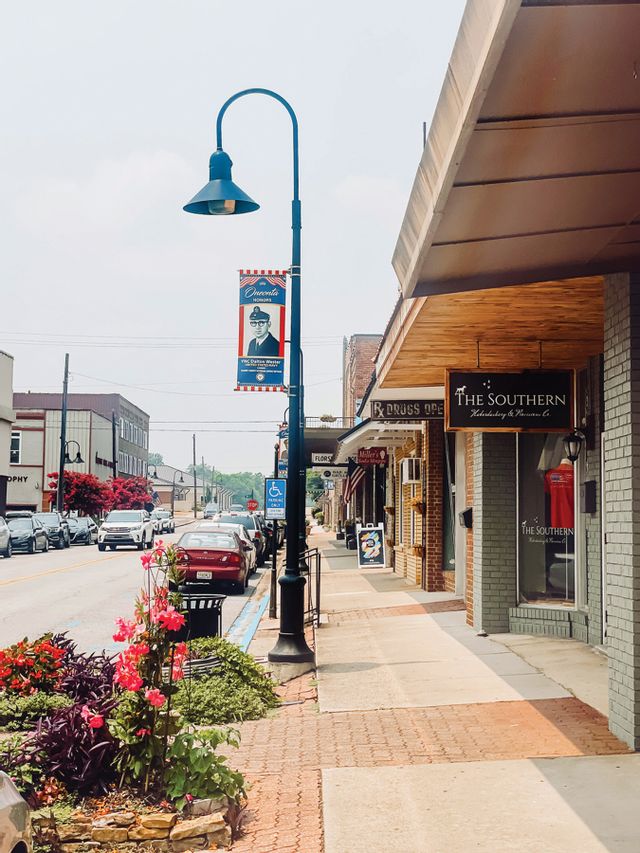 SMALL DOWNTOWN AREAS, like our Main Street in Oneonta, are the heart and soul of many communities, but they often face challenges in remaining vibrant and economically sustainable. The concept of an entertainment district has emerged as a powerful catalyst for revitalization. By offering a range of entertainment options, such as theaters, music venues, restaurants, and nightlife attractions, an entertainment district can breathe new life into a small downtown area.
One of the key benefits of an entertainment district is the potential for significant economic growth. By attracting visitors from both within and outside the community, an entertainment district generates increased foot traffic, leading to higher sales and revenue for local businesses. Restaurants, bars, and cafes within the district experience heightened patronage, creating opportunities for new establishments to emerge and existing ones to expand. This influx of business activity also boosts employment opportunities, benefiting the local workforce. In Oneonta, since the establishment of our entertainment district in 2017, we've seen an influx of new and unique retailers. From men's clothing to a brewery, to a cigar shop, to a community theatre, our downtown is a bustling and thriving center in Oneonta.
Moreover, an entertainment district often serves as a catalyst for real estate development and investment. As the district gains popularity, property values tend to rise, encouraging developers to invest in renovating existing buildings and constructing new ones. This revitalization of the physical infrastructure not only enhances the district's aesthetic appeal but also attracts new businesses, leading to a virtuous cycle of economic growth.
Beyond economic benefits, an entertainment district fosters community engagement by providing a gathering place for residents and visitors alike. By offering a variety of entertainment options, the district becomes a hub of social interaction, fostering a sense of belonging and community pride. Local residents can enjoy cultural performances, live music, and theatrical productions without having to travel to larger cities, promoting a stronger sense of local identity and fostering civic engagement. Recently, I was able to serve as a guest bartender at our local brewery with the tip proceeds benefitting our county children's center. Without an entertainment district in place, the opportunity to host community-centered events would be limited.
An entertainment district also serves as a platform for cultural exchange and creativity. It can host festivals, art exhibitions, and community events, allowing local artists, musicians, and performers to showcase their talents. This exposure not only provides them with a platform to grow and thrive but also enriches the overall cultural fabric of the community. Moreover, by bringing people together in a shared space, an entertainment district encourages social cohesion and helps build lasting relationships among residents, businesses, and visitors.
Small downtown areas often struggle to maintain a unique identity in the face of urbanization and commercialization. However, an entertainment district can serve as a catalyst for rediscovering and celebrating a community's history and heritage. By incorporating historical elements into the district's design and preserving significant landmarks, a sense of authenticity and nostalgia is evoked, attracting visitors who are drawn to the area's distinctive character.
Furthermore, an entertainment district can help small downtown areas differentiate themselves from neighboring communities, fostering a sense of healthy competition and encouraging residents to support local businesses. The district becomes a destination in its own right, known for its vibrant entertainment scene, culinary delights, and cultural offerings. As a result, it attracts tourists and visitors from surrounding areas, injecting new life into the local economy and putting the small downtown area back on the map.
An entertainment district has the power to transform a small downtown area, breathing new life into struggling communities. Through economic growth, community engagement, and a renewed sense of identity, these districts can revitalize and rejuvenate once-forgotten areas. By creating a hub of entertainment, social interaction, and cultural exchange, an entertainment district not only benefits local businesses but also strengthens community bonds and fosters a sense of pride and belonging. As small downtown areas face ongoing challenges, the concept of an entertainment district offers a promising solution for a brighter, more prosperous future. I personally invite you to Oneonta to see how our city has been transformed around our entertainment district. Come see us, y'all!